Dear CoinEx users,
To give back your support and trust, CoinEx is thrilled to announce our new promotion "2.5% service fee reduction for Simplex users". The details are as follows:
During the promotion, you can enjoy 2.5% fee reduction for buying USDT, USDC, BTC, ETH at CoinEx via Simplex (The original service fee is 3.5%, now down to 1%).
1. Duration:
8:00 on Feb 22, 2023 - 8:00 on Mar 8, 2023 (UTC)
2. Participation Requirement
All CoinEx users
3. How to participate
(1) Go to the CoinEx "Fiat" page:
Web: Click [Fiat] on the navigation bar of CoinEx website;
App: Click [Fiat] icon on the CoinEx App homepage;
(2) Select the fiat and crypto you need;
(3) Select Simplex as your preferred service provider;
(4) Follow the step-by-step instructions provided by Simplex to complete the purchase.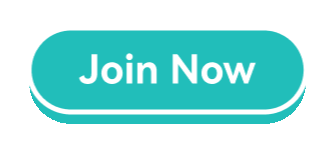 4. Simplex Service Details
Fiat to Buy

USD, EUR, JPY, KRW, ARS, BGN, BRL, CAD, CHF, CLP, COP, CZK, DKK、GBP, HUF, IDR, ILS, INR, KZT, MAD, MXN, MYR, NOK, NZD, PEN, PLN, QAR, RUB, SEK, TRY, VND, ZAR, AUD, HKD, PHP, RON, SAR, SGD, IQD, BYN, UAH, JMD, BOB, PYG, ISK, TZS, GHS, OMR, LKR, BHD, MOP, AED, PAB, LBP, MNT, TWD, MUR, KES, THB, GTQ、KWD, BWP, HRK, PKR, BDT, NGN, JOD

Supported

Crypto

Payment Method

Visa, Master Card, Apple Pay, PIX
5. Detailed tutorial
6. Notes
(1) CoinEx only provides third-party service providers for users to choose from when in need of selling cryptos. Please contact customer service of the relevant platform if any problem occurs.
(2) CoinEx reserves the right of final interpretation of this promotion.
CoinEx Team
Feb 22, 2023