Dear CoinEx users,
To give back to your support and trust, CoinEx is thrilled to announce that our new promotion "Join Futures Trading Volume Ranking to Share 15,000 USDT!" will be live from Sep 1 to Sep 8, 2023. The details are as follows.
During the promotion, by applying on the promotion page and trading in selected Futures markets, users who meet the trading volume requirement can share 15,000 USDT.
1. Duration: 04:00 on Sep 1 - 04:00 on Sep 8, 2023 (UTC) 
2. Selected markets (20 markets)
ETHUSDT, SHIBUSDT, XRPUSDT, SOLUSDT, MKRUSDT, DYDXUSDT, KASUSDT, LINKUSDT, WLDUSDT, OPUSDT, RNDRUSDT, AAVEUSDT, CRVUSDT, UNIUSDT, ATOMUSDT, SANDUSDT, GALAUSDT, IMXUSDT, GMTUSDT, LDOUSDT
3. Participation requirement
All CoinEx users who applied on the promotion page can participate (Market Maker excluded).
Apply now>>
4. How to participate
(1) Web: Click [Promotion] - [CoinEx Tradeboard] on the navigation bar, enter the promotion page and click [Apply Now].
(2) App: Tap [Tradeboard] on the [Home] page, enter the promotion page and tap [Apply Now].
5. Promotion rules
During the promotion, users who trade in selected Futures markets with a trading volume > 15,000 USDT can join the ranking and share 15,000 USDT rewards. The reward distribution is as follows.
Ranking

Reward per user (USDT)

Total rewards(USDT)

1

1,800

1,800

2

1,200

1,200

3

500

500

4-10

300

2,100

11-30

200

4,000

31-50

50

1,000

51-200

20

3,000

Qualified

Share the remaining reward

according to the trading volume

1,400
* Futures trading volume = Your total trading volume in all selected futures markets during the promotion after successfully applied, which will be updated every hour. Please be noted that the trading volume of self-matching orders will not be counted.

6. Allocation: The reward will be allocated in 7 business days after the promotion.
7. Rules of participation
(1) The promotion is limited to applied users. Please apply first on the promotion page.
(2) Market Making accounts are not included in this event.
(3) Sub-accounts are not qualified to participate as independent accounts, and the trading volume of sub-accounts will be calculated into main accounts.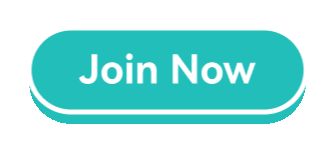 Notes
1. During the promotion, should any cheating behavior be found, the user will be disqualified.
2. CoinEx reserves the right of final interpretation of this promotion.
Relative Articles
Invite Friends And Share up to 40% Referral Reward
CoinEx Futures Trading Tutorial
FAQ About Futures Trading Volume Ranking
Risk Reminder
Futures trading is an innovative investment product and we strongly suggest that all users evaluate the risks they can handle before participation. The information here does not constitute any investment or financial advice. All trading strategies are used at your discretion and at your own risk. CoinEx will not be liable to you for any loss that might arise from Futures trading.
CoinEx Team
Sep 1, 2023