Dear CoinEx users:
We are thrilled to announce that there has been breaking progress on CoinEx Chain ecosystem as follows.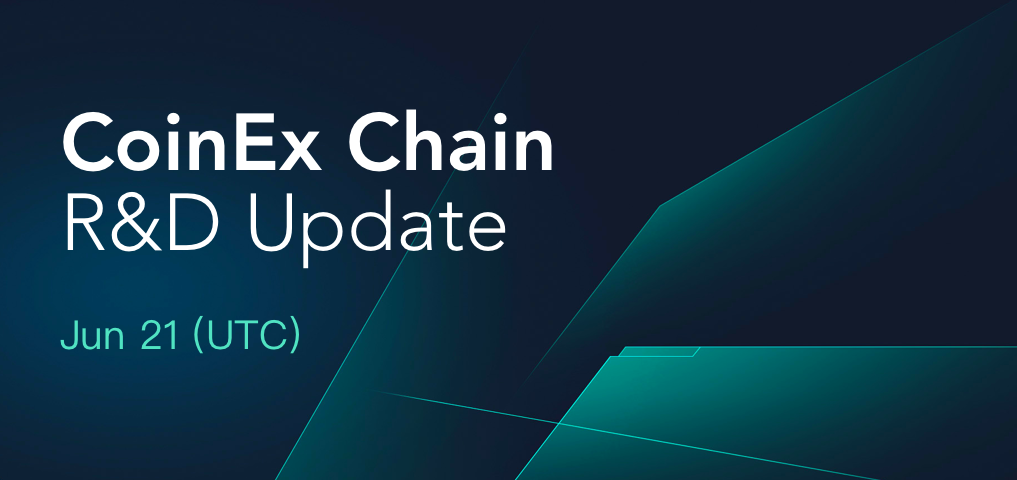 CoinEx Chain Highlights
1. Built on sophisticated PoS consensus mechanism.
2. Transaction-centric and best performance-oriented.
3. Improvements on signature method via BLS/Schnorr Signatures.
4. An Authentication-ware storage engine to support high-capacity storage system.
5. Enhanced by Smart Contract and Privacy Protection chains with potential cross-chain availability under the same protocol.
6. Testnet to be launched in July, in a production-ready state with Smart Contract and Privacy chains under development.
More R&D progress
June 21: Launching CoinEx Chain Forum
1. In the future, we will release monthly report on CoinEx Chain R&D Progress at the forum.
2. R&D Discussion is added for great ideas about CoinEx Chain development to be generated there.
3. We embrace all users to share their expectations and ideals with us.
Welcome to visit CoinEx Chain website and subscribe us via Email to receive regular updates on CoinEx Chain development. We also welcome you to join us in building an open public chain ecosystem. 

The CoinEx Team
Jun 21, 2019 
Follow us Facebook | Twitter  | Reddit
About us Website | Announcements | APP