Dear CoinEx Users:
We are ecstatic that CoinEx Chain Whitepaper is officially published today, June 28, 2019 (UTC).
The R&D team would like to take this opportunity to help users learn more about CoinEx Chain and encourage technical discussions about it in the community.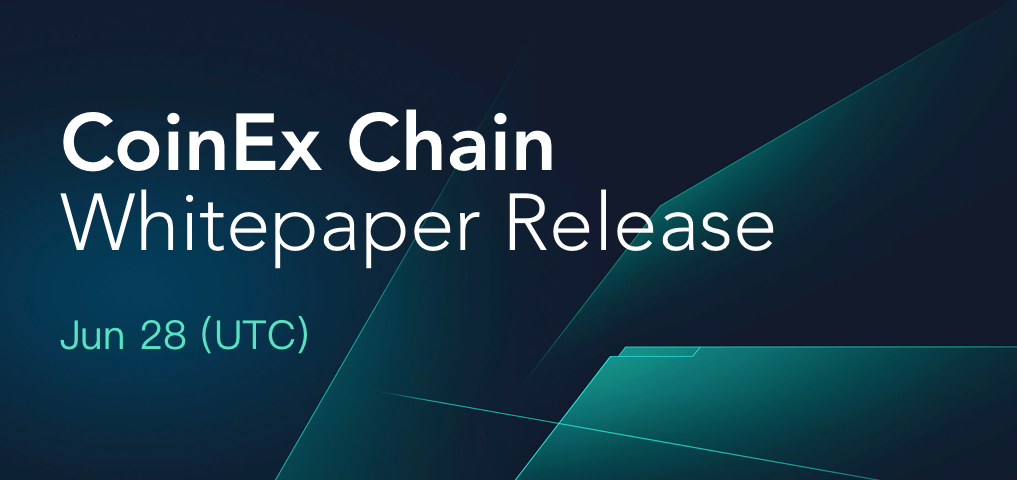 About CoinEx Chain Whitepaper
CoinEx Chain is committed to building the next generation of blockchain as financial infrastructure which includes a series of public chains to realize programmable cash. CoinEx Chain has planned three public chains for specific applications:
1) DEX Chain that supports decentralized exchange functions;
2) Smart Chain that supports smart contract functions;
3) Privacy Chain that supports on-chain privacy protection.
The three public chains are interconnected through IBC (Inter-chain Communication Protocol). Each of them plays its own role while cooperating with each other to provide full functions.
About CoinEx Token (CET)
CoinEx Token (CET) is the native token on DEX Chain with a fixed amount to be issued and no inflation. CoinEx Foundation will allocate about 315 million CET as incentives to the initial validators and staking participants. The applications include being used as TX fees and feature fees (issuance of tokens, adding new trading pairs, initiation of accounts and so on ). In addition, users can also participate in voting for validators via staking.
CoinEx Team
June 28, 2019
Follow us Facebook | Twitter  | Reddit
About us Website | Announcements | APP