Dear CoinEx users:
As part of our commitment to growing CoinEx into a world's leading crypto exchange, we are delighted to announce that Futures Trading will be online on July 15 to further advance the crypto trading experience on CoinEx.
What is Futures Trading?
CoinEx Futures trading is a blockchain financial derivative. Similar to traditional futures trading, investors can long buy to gain profits from the price increase, or short sell to gain profits from the price gap.
Features of CoinEx Futures trading
1. Using the mainstream currency as Margin and delivery via Insurance, any investor can easily participate in Futures trading;
2. Specific delivery rules are designed for different futures markets so that malicious operations of Futures market that might affect the delivery prices can be avoided;
3, The original Call Auction along with Short-term/Long-term price limit ensures the stability of Futures market and large fluctuations in futures prices can be avoided.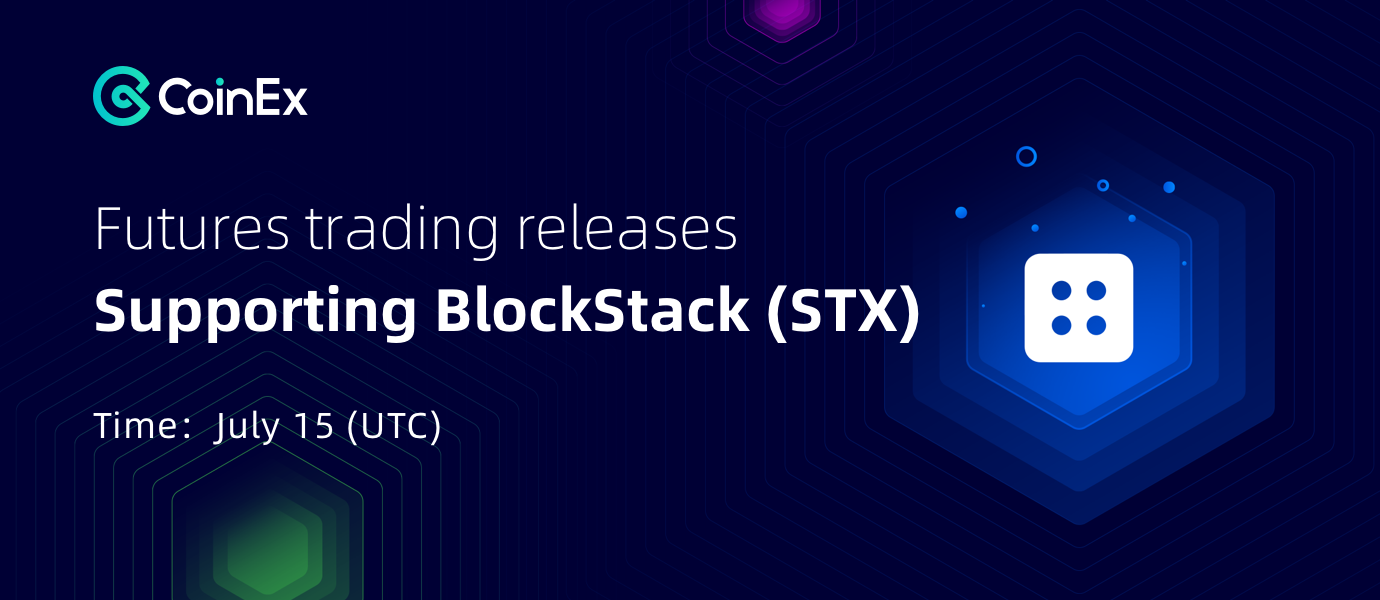 First to be supported
BlockStack (STX)
Future pair to be supported
F-STX/USDT
Time
8:00 July 15, 2019 (UTC)
About Blockstack (STX)
Website | Whitepaper 
Attention
1. Futures coin type: Starting with "F-", unavailable for deposit, withdrawal or transfer, could only be borrowed.
2. The delivery rules vary from Markets to Markets on CoinEx Futures Trading. The trading rules, delivery rules, time etc will be displayed when Blockstack (STX) is listed. Please refer to the announcement for details.
Risks
1. As an innovative investment, please evaluate your investment carefully before participation.
2. Futures Trading not only allows you to magnify gains with fewer funds but can also saddle you with amplified losses when the market moves against you. Therefore, we strongly advise entry-level users not to use highly leveraged trading to avoid forced liquidation or even bankruptcy.
3. Futures traders should also reasonably use leverage, adjust their positions, and learn when to take profits or cut losses by liquidating positions.
CoinEx reserves the final right of explanation of this announcement.
If you have any suggestions when using CoinEx services, please share your thoughts with us via support@coinex.com
We welcome ideas from the community and would love to continue providing better products as well as services to users over the globe.
Follow us Facebook | Twitter  | Reddit
Contact us Support | Futures Telegram
About us Website | Announcements | APP