Dear CoinEx Users:
To provide a wider selection of crypto trading options for CoinEx users, we have decided, after rigorous listing reviews, to list Waves (WAVES) on CoinEx.
About Waves (WAVES)
Website | Explorer | Info
Waves is a blockchain ecosystem that offers comprehensive and effective blockchain-based tools for businesses, individuals and developers. The WAVES token trades on the largest global crypto exchanges and on Waves' own secure DEX. Waves platform offers unprecedented throughput and flexibility. Features include the LPoS consensus algorithm, Waves-NG protocol and advanced smart contract functionality. Since 2017, Waves has collaborated with Microsoft Azure and been an official partner of Deloitte.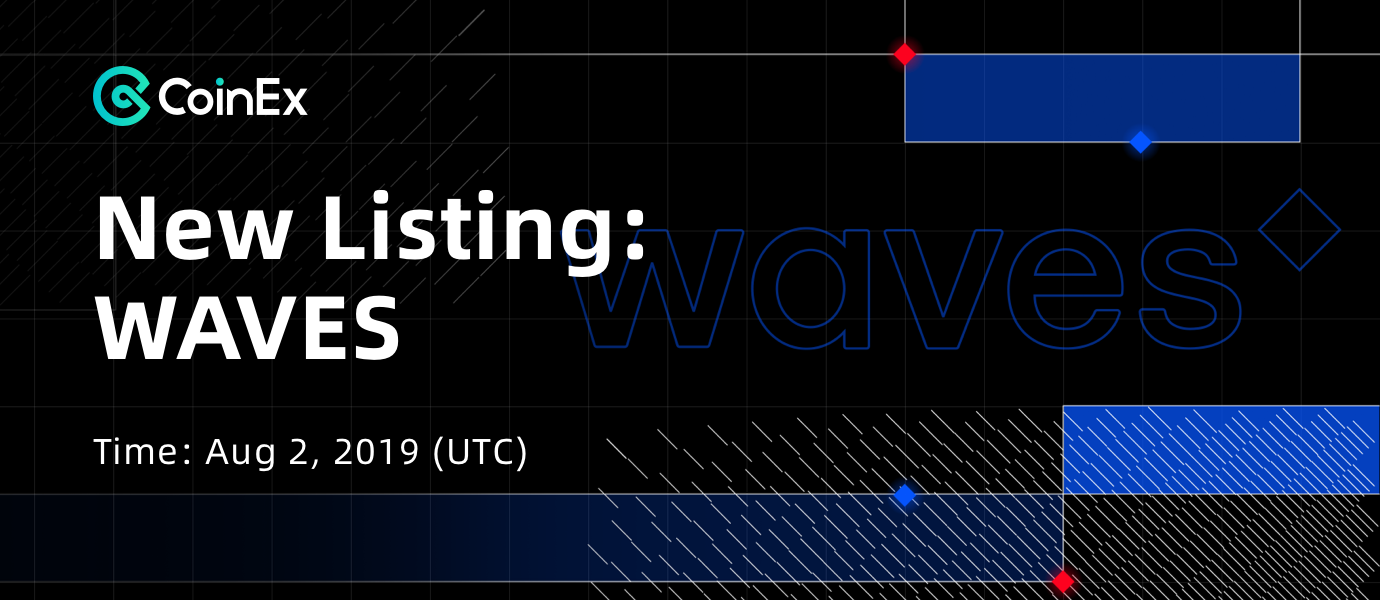 WAVES Services
Deposit & Withdrawal: 10:00 Aug 2, 2019 (UTC)
Trading: 10:00 Aug 3, 2019 (UTC)
Trading pairs: WAVES/BTC, WAVES/BCH, WAVES/USDT
The CoinEx Team
Aug 2, 2019
Follow us Facebook | Twitter  | Reddit
Contact us Support | Telegram
About us Website | Announcements | APP