Dear CoinEx Users:
To provide a wider selection of crypto trading options for CoinEx users, we have decided, after rigorous listing reviews, to list Verge (XVG) on CoinEx.
About Verge (XVG)
Website | Explorer | Info
Verge (XVG) is a cryptocurrency designed for people and for everyday use. It improves upon the original Bitcoin blockchain and aims to fulfill its initial purpose of providing individuals and businesses with a fast, efficient and decentralized way of making direct transactions while maintaining your privacy.
It's Verge's mission to empower people around the world by bringing blockchain transactions into everyday life. Verge Currency makes it possible to engage in direct transactions quickly, efficiently and privately. With Verge Currency, businesses and individuals have flexible options for sending and receiving payments.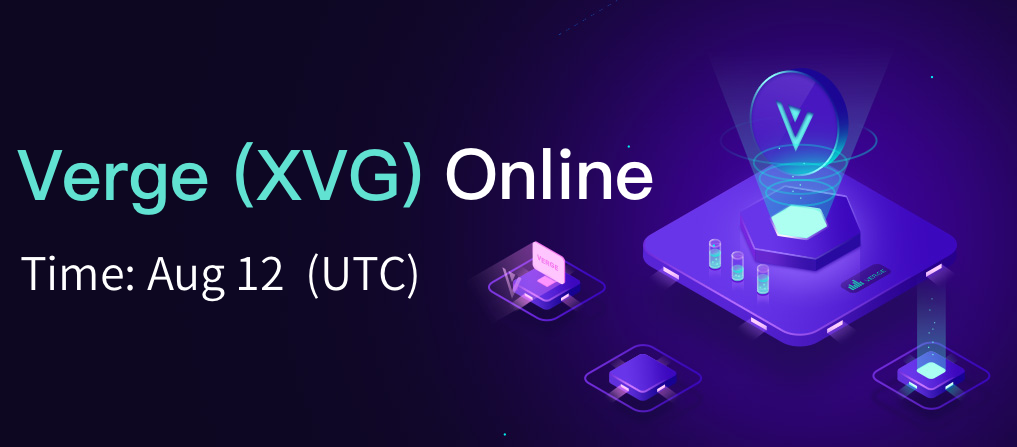 XVG Services
1. Deposit opens at: 8:00 Aug 12, 2019 (UTC)
2. Withdrawal opens at: 8:00 Aug 12, 2019 (UTC)
3. Tradable at: 8:00 Aug 13, 2019 (UTC)
4. Trading pairs supported: XVG/BTC, XVG/BCH
The CoinEx Team
Aug 12, 2019
Follow us Facebook | Twitter  | Reddit
Contact us Support | Telegram
About us Website | Announcements | APP