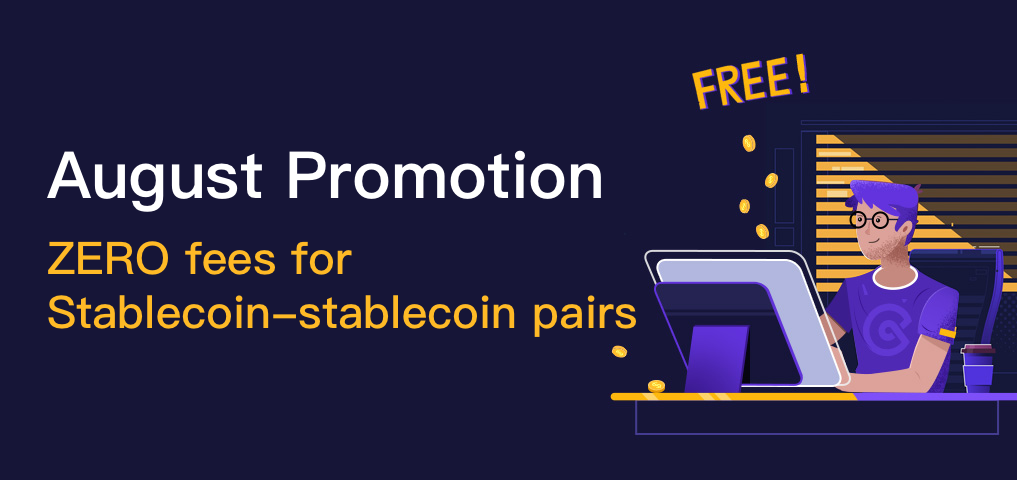 Dear CoinEx users:
To give back to the CoinEx community, CoinEx is planning one more August promotion of ZERO transaction fees for Stablecoin-stablecoin trading pairs and maintain a discount as low as 90% off after the promotion. The arrangements are as follows:
Promotion duration
8:00 Aug 9 - 8:00 Aug 31, 2019 (UTC)
Promotion trading pairs
USDC/USDT
USDH/USDT
GUSD/USDT
TUSD/USDT
PAX/USDT
Fees
Maker 0%, Taker 0%
Note
After the August promotion, the transaction fees of the above trading pairs will be adjusted to Maker 0.01% and Taker 0.01%, maintaining a discount as low as 90% off.
CoinEx reserves the rights of final explanation for the promotion.
CoinEx
Aug 9, 2019
Follow us Facebook | Twitter  | Reddit
Contact us Support | Telegram
About us Website | Announcement | APP