Dear CoinEx Users:
To provide a wider selection of crypto trading options for CoinEx users, we have decided, after rigorous listing reviews, to list Aeternity (AE) on CoinEx.
About Aeternity (AE)
Website | Explorer | Info
Aeternity (AE), a chanllenger of Ethereum, was created by The Godfather of Ethereum (Yanislav Malahov) in 2016 and innovative with several features. Aeternity's innovations include State Channels, Oracles and Naming System. After 82,000 ether tokens stolen and two CTO left, along with the upcoming mainnet upgrade in September 2019, can Aeternity still be the challenger to Ethereum?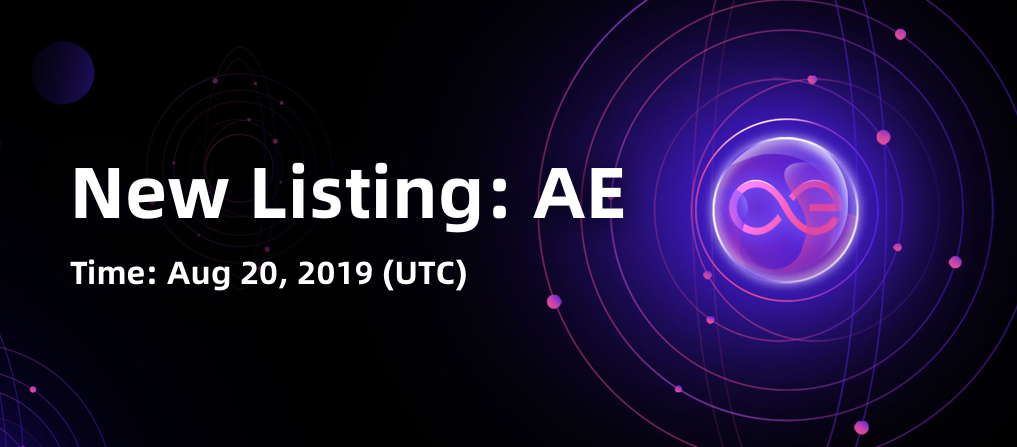 AE Services
1. Deposit opens at: 8:00 Aug 20, 2019 (UTC)
2. Withdrawal opens at: 8:00 Aug 20, 2019 (UTC)
3. Tradable at: 8:00 Aug 21, 2019 (UTC)
4. Trading pairs supported: AE/BTC, AE/BCH, AE/USDT
The CoinEx Team
Aug 20, 2019
Follow us Facebook | Twitter | Reddit
Contact us Support | Telegram
About us Website | Announcements | APP