Dear CoinEx users:
As part of our commitment to growing CoinEx into a world's leading crypto exchange, we are delighted to announce that Perpetual Contract will be online on September 20, 2019 to further advance the crypto trading experience on CoinEx.
What is Perpetual Contract?
A Perpetual Contract is similar to a traditional Futures Contract, but it does not have an expiry or settlement date. It also adopts a Funding fee mechanism to anchor its price to the spot market. You can long or short your positions based on your predictions and profit from the fluctuations of the price.
The first perpetual contracts available on CoinEx is BTCUSD and we will later release other contracts, such as BCHUSD, ETHUSD, etc. All contracts are USD priced and the insurance fund, PNL, are settled in the corresponding coin.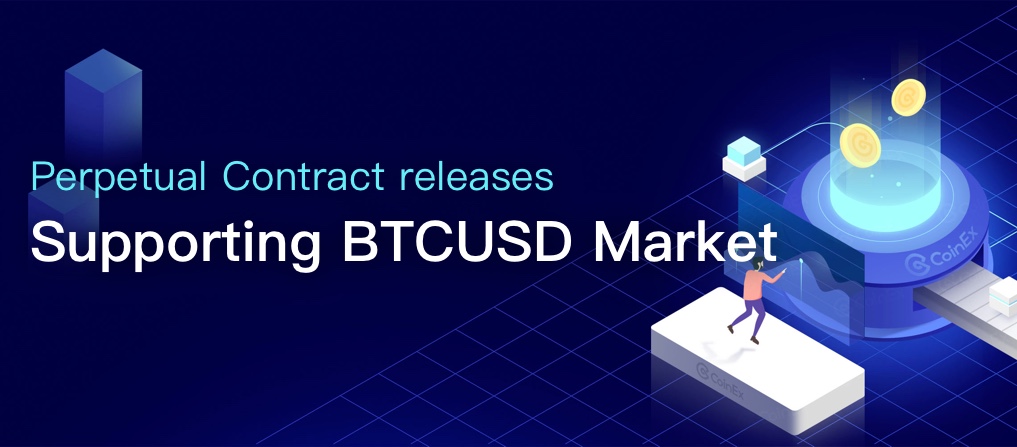 Launch Time
12:00 Sep 20, 2019 (UTC)
First Perpetual Contract Market:
BTCUSD
About the issuance of the rewards in Contract Trading Challenge
The rewards will be issued to the perpetual accounts of the winners in one week who have participated in the Contract Trading Challenge.
Risks
Option trading is an innovative investment product and we strongly suggest that all users evaluate the risks you can handle before participation.
CoinEx Team
Sep 20, 2019
CoinEx reserves the right of final explanation of this announcement.
Follow us Facebook | Twitter | Reddit
Contact us Support | Telegram
About us Website | Announcements | APP