Dear CoinEx users,
To provide you with more options in crypto trading, after rigorous reviews, CoinEx is planning to list the Orchid (OXT) on December 15, 2019 (UTC).
About Orchid (OXT)
Official website | White paper | Contract address
The Orchid software is designed to use a custom VPN protocol, similar in scope to OpenVPN or WireGuard. The Orchid protocol is designed for high-performance networking and runs on top of WebRTC, a common web standard, widely used to transmit video and audio from inside browsers. Our protocol is intended to allow users to request access to remote network resources and pay for these resources using OXT via a nanopayments system.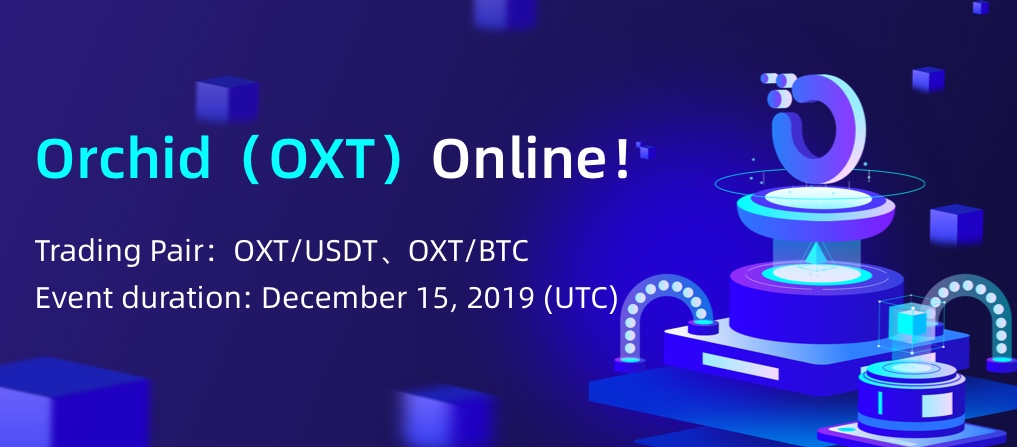 OXT Services
1. Deposit & Withdrawal: 4:00 December 15, 2019 (UTC)
2. Trading: 8:00 December 15, 2019 (UTC)
3. Trading pairs: OXT/USDT, OXT/BTC
CoinEx Team
December 15, 2019

Follow us Facebook | Twitter | Reddit
Contact us Support | Telegram
About us Website | Announcements | APP