Dear CoinEx users,

To provide you with more options in crypto trading, after rigorous reviews, CoinEx is planning to list MKR on December 19, 2019 (UTC). The details are as follows.

About MKR
Website | Explorer | White paper
MakerDAO is a decentralized autonomous organization and smart contract system, providing the first decentralized stable cryptocurrency Dai on Ethereum. Dai ​is​ ​a​ ​collateral-backed​ ​cryptocurrency ​whose​ ​value​ ​is​ ​stable​ ​relative​ ​to​ the ​USD with a 1:1 soft peg. MKR is the management token and utility token of the Maker system, which is used to pay the stability fee and participate in the management system. Unlike Dai, MKR's value is related to the performance of the whole system with its unique provision mechanism and impact on the Maker platform. Dai plays a key role in the mortgage loans, margin trading, hedging, international remittances, supply chains and public government bookkeeping.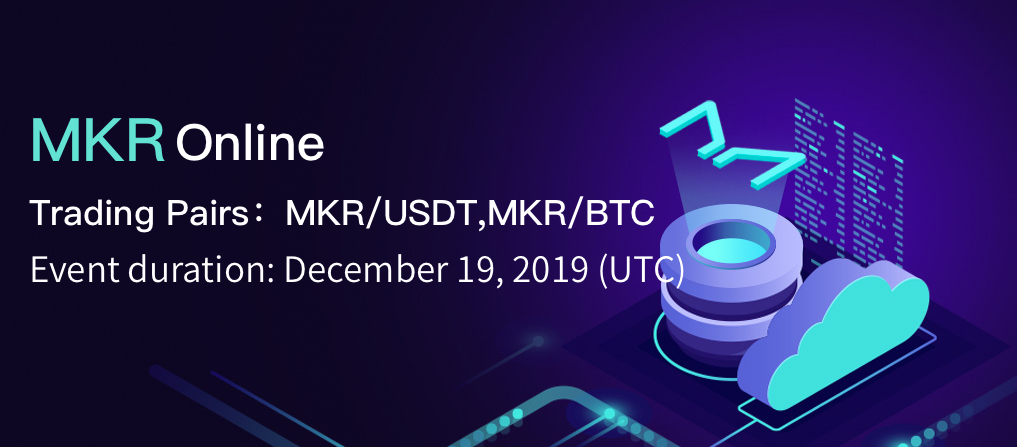 MKR Services
a. MKR Deposit: 2:00 December 19, 2019 (UTC)
b. MKR Withdrawal: 4:00 December 19, 2019 (UTC)
c. MKR Trading: 4:00 December 19, 2019 (UTC)
d. Trading pairs: MKR/BTC, MKR/USDT

CoinEx Team
December 18, 2019

Follow us Facebook | Twitter | Reddit
Contact us Support | Telegram
About us Website | Announcements | APP