Dear CoinEx users,

To provide you with more options in crypto trading, after rigorous reviews, CoinEx is planning to list BKK on December 22, 2019 (UTC). The details are as follows.

About BKK
Website | Explorer | White paper
BKK is the Proof-of-stake on the BKEX platform, which has an innovative trading - mining mechanism. BKK was issued based on the Ethereum ERC-20 Agreement in the early stage, and will be transferred to the self-developed public chain. The largest issued value of BKK is kept as 165 million, of which 35% is locked officially. BKEX uses 30% transaction fees for the referral commission, and 70% for the regular disposal of non-term repo.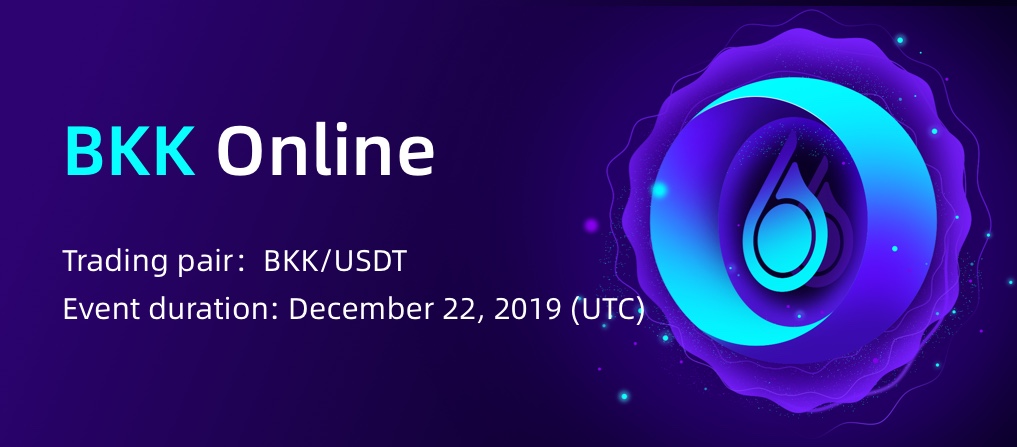 BKK Services
a. Deposit: 7:00 December 21, 2019 (UTC)
b. Trading: 7:00 December 22, 2019 (UTC)
c. Withdrawal: 7:00 December 23, 2019 (UTC)
d. Trading pair: BKK/USDT

CoinEx Team
December 20, 2019

Follow us Facebook | Twitter | Reddit
Contact us Support | Telegram
About us Website | Announcements | APP