Dear CoinEx users,

To provide you with more options in crypto trading, after rigorous reviews, CoinEx is planning to list Freecash (FCH) on February 18, 2020 (UTC). The details are as follows.

About FCH
Website | Explorer | White paper
FreeCash (FCH) is an underlying framework upgrade based on Nakamoto's Bitcoin framework aiming to solve the existing problems faced by BTC and BCH. FCH follows the POW consensus mechanism and the SHA256 mining algorithm. FCH will solve the governance flaw in the Bitcoin system, that is, the developer incentive problem. Therefore, it will establish a governance fund, provide incentives for all important contributors, including developers, and encourage experts in various fields to join the FCH ecosystem and build an effective governance mechanism dedicated for the decentralized community. FCH combines the advantages of BTC and BCH, and aims at a freely evolving electronic cash system. It explores a free and efficient governance mechanism for decentralized cryptocurrencies and builds the cornerstone of the future crypto economy.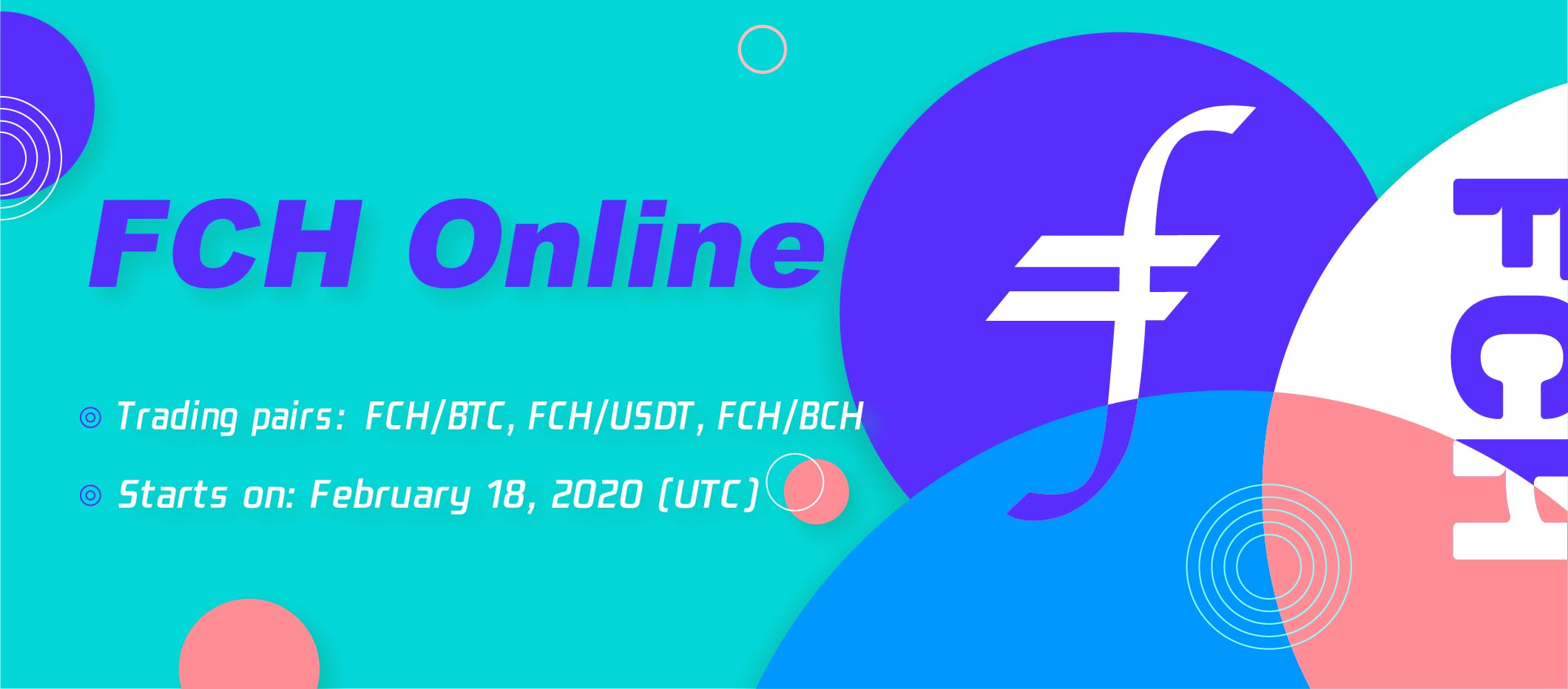 FCH Services
1. Deposit: 3:00 February 18 (UTC)
2. Bidding: 3:00 February 18 (UTC)
3. Trading: 11:00 February 18 (UTC)
4. Withdrawal: 3:00 February 25 (UTC)
5. Trading pairs: FCH/USDT, FCH/BTC, FCH/BCH

CoinEx Team
February 17, 2020

Follow us Facebook | Twitter | Reddit
Contact us Support | Telegram
About us Website | Announcements | APP