Dear CoinEx users,

To provide you with more options in crypto trading, after rigorous reviews, CoinEx is planning to list KNC on February 24, 2020 (UTC). The details are as follows.

About Kyber Network(KNC)
Website | Explorer
Kyber is a on-chain liquidity protocol that anyone can tap into for a wide variety of inter-token use cases. For example, vendors are able to accept payments in multiple tokens on their e-commerce platforms yet receiving in their preferred token. In addition, dApps can allow users who are not their token holders to utilize their platform and services with other tokens, and decentralized financial projects have the means to rebalance their portfolio instantly.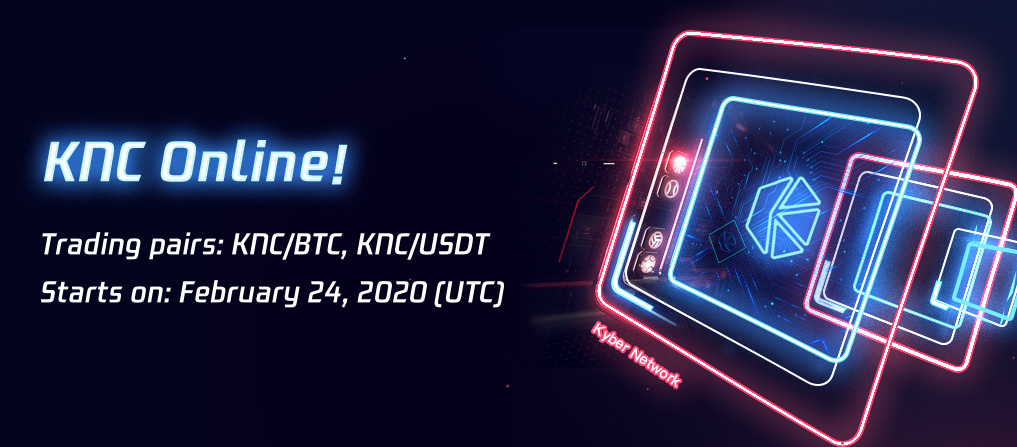 KNC Services
1. Deposit: 3:00 February 24 (UTC)
2. Trading: 3:00 February 25 (UTC)
3. Withdrawal: 3:00 February 25 (UTC)
4. Trading pairs: KNC/USDT, KNC/BTC

CoinEx Team
February 24, 2020

Follow us Facebook | Twitter | Reddit
Contact us Support | Telegram
About us Website | Announcements | APP