Dear CoinEx users,

To provide you with more options in crypto trading, after rigorous reviews, CoinEx is planning to list STORJ on March 12, 2020 (UTC). The details are as follows.

About STORJ
Website | Explorer | White paper
Storj is a cloud storage platform that is committed to being audit-free, monitoring-free without downtime. The Storj platform allows users to store data in a secure and decentralized manner through encryption and a series of decentralized applications. It utilizes block transaction functions such as transaction ledger, public / private key encryption, and cryptographic hash functions to enable security. In addition, it will be cheaper, faster, and securer than traditional cloud storage services.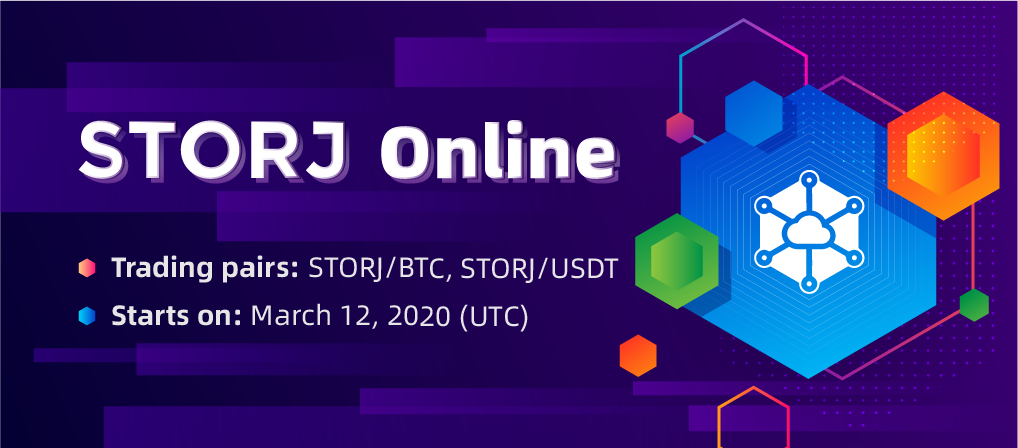 STORJ Services
1. Deposit: 3:00 March 12 (UTC)
2. Trading: 3:00 March 13 (UTC)
3. Withdrawal: 3:00 March 13 (UTC)
4. Trading pairs: STORJ/USDT, STORJ/BTC

CoinEx Team
March 12, 2020

Follow us Facebook | Twitter | Reddit
Contact us Support | Telegram
About us Website | Announcements | APP