Dear CoinEx users,

To provide you with more options in crypto trading, after rigorous reviews, CoinEx is planning to list MANA on March 31, 2020 (UTC). The details are as follows.

About MANA
Website | Explorer | White paper
Decentraland is a blockchain-based platform in virtual world designed to solve the problem of platform operators earning intermediate profits for decentralized open source projects, thereby achieving a low price payment model between content creators and gamers. It uses blockchain technology to acquire and transfer virtual property rights, and allows users to permanently hold or even operate them to create profits for their own content. The biggest feature of Decentraland is agency fee-free.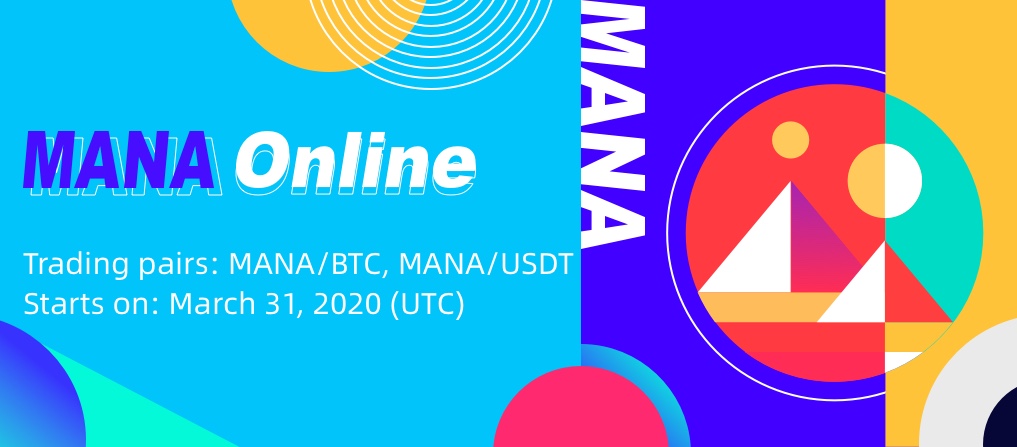 MANA Services
1. Deposit: 3:00 March 31 (UTC)
2. Trading: 3:00 April 1 (UTC)
3. Withdrawal: 3:00 April 1 (UTC)
4. Trading pairs: MANA/BTC, MANA/USDT

CoinEx Team
March 31, 2020

Follow us Facebook | Twitter | Reddit
Contact us Support | Telegram
About us Website | Announcements | APP