Dear CoinEx users,

To provide you with more options in crypto trading, after rigorous reviews, CoinEx is planning to list BCN on April 9, 2020 (UTC). The details are as follows.

About BCN
Website | Explorer | White paper
Bytecoin is a decentralized cryptocurrency with high privacy. Its open source code enables everyone to participate in the development of the Bytecoin network. Using Bytecoin, users' privacy and security can be effectively protected. The Bytecoin network provides global users with instant private transactions that are untraceable and extra fee-free.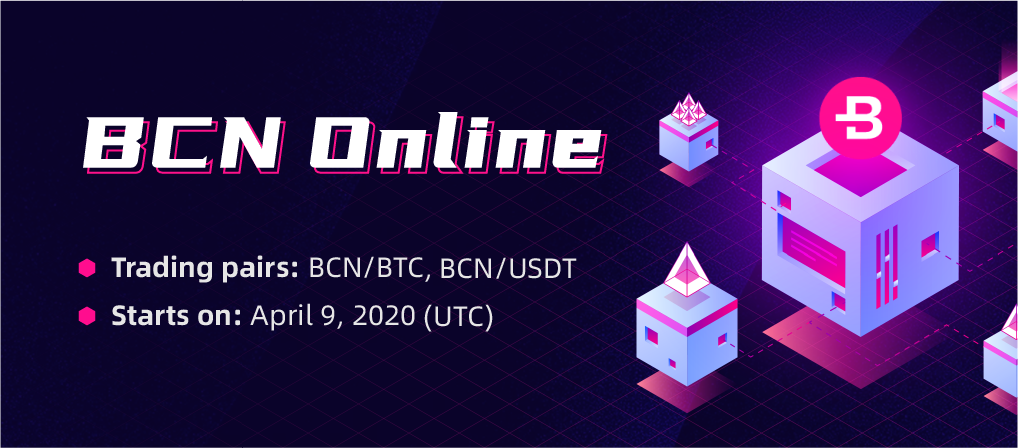 BCN Services
1. Deposit: April 9 3:00(UTC)
2. Trading: April 10 3:00(UTC)
3. Withdrawal: April 10 3:00 (UTC)
4. Trading pairs: BCN/BTC, BCN/USDT

CoinEx Team
April 9, 2020

Follow us Facebook | Twitter | Reddit
Contact us Support | Telegram
About us Website | Announcements | APP