Dear users:
Since the launch of CoinEx Chain Mainnet on November, 2019, it has steadily run for 5 months and conducted the "Atlantis" upgrade on March, 2020, which greatly reduced the users' threshold and ushered in an explosively increasing number of users. To better cater to the industry and technology development, CoinEx Chain will be undergoing its upgrade on April 9, 2020 (UTC), including two parts: brand image and product functions. Along with the upgrade, a brand new logo is adopted to be more suitable for the attributes of the blockchain, the security and innovation of the public chain. In addition, a new version of CoinEx Chain Explorer has been released, enabling users to view data faster, more conveniently and comprehensively, and the data becomes more visualized.
New Logo Activates on:
April 9, 2020 (UTC)
Background of New Logo
The color scheme of CoinEx Chain new logo corresponds with that of CoinEx, indicating the countless ties between two brands. As for the design element, it uses the initial letter "C" of CoinEx Chain, which represents a closely linked chain with the moral of stable structure and highlights the security, stability of the high-performance Chain. The combination of two letter "C" seems simple but actually meaningful. When it is reversed to another direction, it can be regarded as the infinite symbol (∞) that means the endless existence and innovations of CoinEx Chain on the one hand. On the other hand, it marks "three chains in one" generating everything.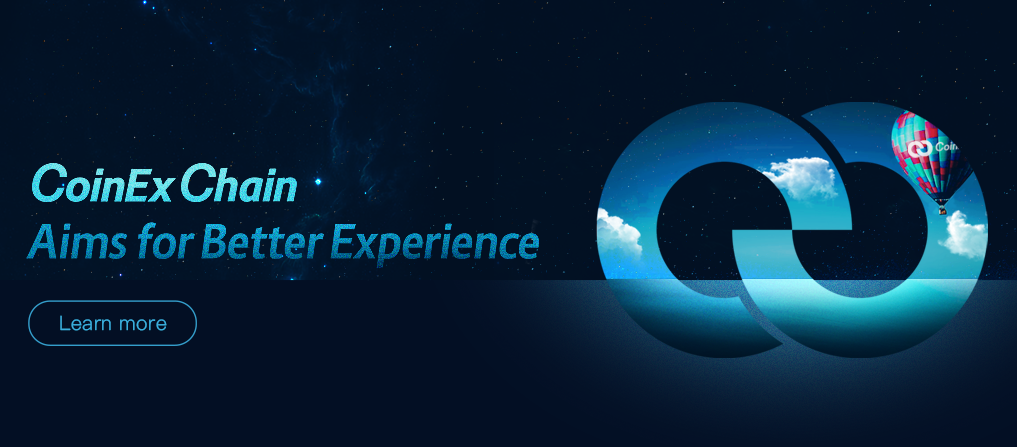 About CoinEx Chain
CoinEx Chain is committed to building the next generation of blockchain financial infrastructure. It is a series of public chain projects designed to support programmable cash. The current plan contains the following three public chains with specific application directions:
1. DEX: Solves the existing problems like poor security and no transparency that are widely criticized by centralized exchanges. It aims to create a transparent, safe and license-free financial platform, and restore the experience of centralized exchanges to the greatest extent.
2. Smart: It is a public chain dedicated to support smart contracts and the construction of complicated financial applications.
3. Privacy: It provides protection and shelter for two parties in transaction amount, account balance, and their information.
The above three public chains are interconnected through the IBC inter-chain communication protocol. They perform their duties and cooperate with each other so as to provide complete functions, and CET can be transferred among them.
Follow us Facebook | Twitter | Reddit
Contact us Support | Telegram
About us Website | Announcements | APP